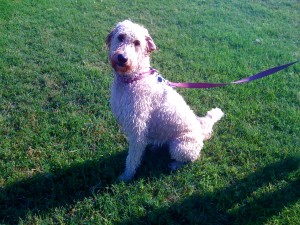 Lucy was retrieving like a full blooded Labrador Retriever today! The 1.5 year old female Goldendoodle was quite excited to be splashing and running in shallow flood waters of the Mississippi River. She was absolutely on target and would not come back without the treasured stick!
Lucy quickly made friends, and competed with two other dogs, but Lucy always came back with the stick! GO LUCY!
I work with Goldendoodles and/or Labradoodles every week. They are a popular and excellent mix! The retriever genes fuel the gentle, cooperative, "Oooookay" attitude of a Labrador or Golden Retriever. The Standard Poodle genes might say, "Why should I?, What's in it for me?" They are excellent dogs if you meet their exercise and stimulation needs AND provide basic obedience training!
I took these pictures of the Mississippi River in Memphis TN. The river is the second longest in the USA and the largest by volume.
Today in Memphis TN, May 17th, 2009, the river is above the 34 foot flood stage. It is expected to crest at 34.5 feet. At 35 feet, most of the land within the mainline levee system will be flooded. Yikes! The National Weather Service issued a flood watch.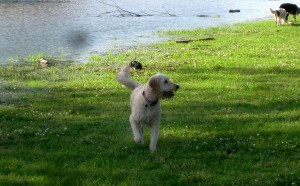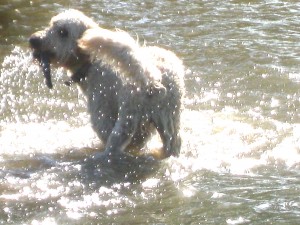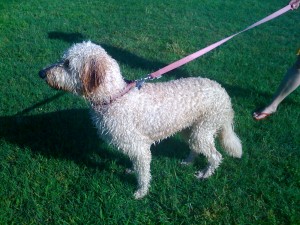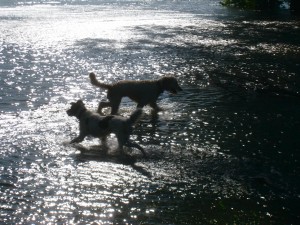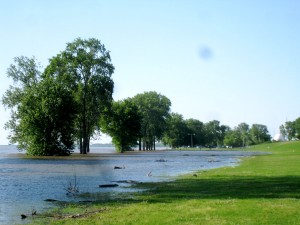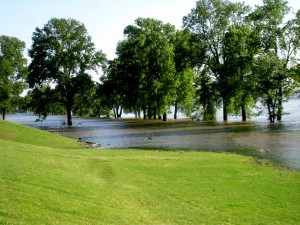 Alan J Turner, Companion Animal Behavior Counselor & Trainer, Canine Specialization
Private and Group Dog Training in Memphis, TN
Owner: How's Bentley