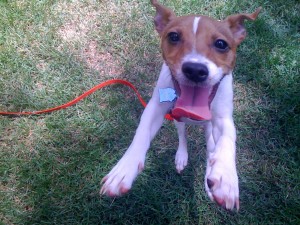 I just added two new feature to this dog and puppy and behavior and training and help  informational web site. I added two free WordPress plugins to enhance the built in "search this site" feature. Search Hilite and Search Everything are available at the WordPress Plugin page.
The "Search This Site . . . " input box is located on the upper right of your screen. Type a few words and then press "go".
When you get your search results, now the search words are highlighted in the search results. And every single word on the site will be included in your search. If you use enclose your phrase in quotes, you'll get results with that specific phrase. For example, search house training and then search "house training".
Try it!
Type one of these specific phrases with the quotes:  "dog bump target", "barking at cars", "shake cans", "house training", or "newspaper swats" .
Alan J Turner – Private and Group Dog Obedience and Behavior Training
How's Bentley – Memphis, Collierville, Arlington, Cordova, Bartlett, Germantown, TN