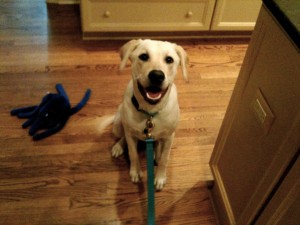 Reinforcers include anything your dog currently desires.
Food is a primary reinforcer.
Attention, touch, toys, opportunities to interact, playtime, training sessions, opportunities to receive adrenaline and many other objects, events or actions can be reinforcers.
The bottom line is: if the animal wants it and you can control it, it can be used as a reinforcer. Rewards can be added or subtracted. They can be delivered during or immediately after a behavior to increase the behavior  (positive reinforcer) OR they can be removed or withdrawn to decrease behaviors (negative punisher, i.e. time out). The best trainers use a variety of reinforcers.
If you want to increase behaviors using positive reinforcement, you must have something of value to that individual animal.
Do you think Donald Trump will be motivated to give you advice for $10? Do you think laboratory rats will run through a maze to get food if they just ate lunch?
Animals that already have rewards will not perform behaviors to receive the same rewards they already own.
Animals that get rewards without any behavioral requirements will not examine and modify their own behaviors in order to receive the same rewards they already have.
Identify and Manage Reinforcers
Before you can implement dog friendly training methods, you should:
Identify reinforcers in the environment
Manage the environment to control the delivery of reinforcers
Identify reinforcers you own
Manage reinforcers you own and you will  "become relevant" to your dog
Identify Reinforcers in the Environment
Many reinforcers are in the environment, but not in our control. We are constantly competing with these environmental reinforcers!
Two of many reasons that dogs dig are to stimulate their olfactory senses and to regulate their body temperatures. We cannot control the odors in the soil or the temperature of the soil that reinforce digging. We cannot control the flow of adrenaline our dogs receive when they bark out-of-control at the postman or when they chase vehicles. Heck, we can't even control our relatives that insist on petting our dogs when our dogs rudely jump up! Even though we can't control these reinforcers, it's important to recognize them.
Manage the Environment
Although we cannot control the reinforcers in the environment, we can manage our dogs' opportunities to receive the reinforcers.
In some cases, managing the environment is the most effective method to prevent our dogs from repeating undesirable behaviors.
Ideally we should modify our dogs' perceptions and modify our dogs' behaviors and eliminate the problem behaviors.
In the short-term, we must manage the environment so our dogs' unwanted behaviors are not reinforced
We can manage our dogs' access to flower beds. We can provide our dogs with wading pools and warm shelters to regulate their body temperatures. We can manage our dogs' access to postmen and moving vehicles. We can manage our relatives' access to our dogs.
Identify Reinforcers We Own
We own and control a few reinforcers that most normal dogs desire. These are food, attention and touch or FAT.
Food – Food is a primary reinforcer, something a dog naturally desires. If your dog has conditional access to food, the value of food as a reinforcer will increase and your significance to your dog will increase.
Attention – Our attention (interactions with our dog) is another strong reinforcer. Dogs are social animals and seek social interaction with their humans. You do not have to teach your normal socialized dog to seek your attention. Dogs that have unconditional access to your attention learn to perform attention-seeking behaviors like barking when you are on the phone. That's just rude! Once you teach your dog acceptable behaviors for earning your attention, barking for attention is not necessary. If your dog has conditional access to your attention, the value of your attention as a reinforcer will increase and your significance to your dog will increase.
Touch – Touch or tactile stimulation is another reinforcer and rounds out the top three reinforcers over which we have control. To social mammals, touch is grooming and grooming is performed by the subordinates. If your dog has conditional access to your touch, the value of your touch as a reinforcer will increase and your significance to your dog will increase.
Access to territory is another reinforcer that we can control. Dogs that have free access to FAT are more likely to disregard their humans because they have no idea that the humans own the FAT.  Often times, animals (and people) are unaware that we are delivering good stuff to them. Your dog may have no idea that FAT comes from you!
For example, can you tell me who is directly responsible for managing the utility crews who deliver your water? Of course not! Although you value water, you don't really need to know who is responsible for delivering this great resource. You turn the handle and water comes out. The crew chief is not significant to you. You probably never think of the manager even though he or she is indirectly delivering water to you several times each day. Details about the manager are not relevant to you.
Now suppose your water service is interrupted. When you phone in to discuss your situation, the customer service rep tell you that you must find out who manages the crew and you must give that person a gift that they will like – before your water service will be restored. Your behavior will change; you will make an effort to find out who is in charge and what they like. You will examine your own behaviors and carefully choose to perform behaviors necessary to get your water service restored. Now the manager is very significant. Now you are very aware who is delivering the good stuff to you!
Manage Reinforcers We Own
Some dogs who have unconditional access to FAT can become pushy and demanding.
Teaching dogs how to earn these reinforcers adds structure to their environment and contributes to a balanced relationship.
Dogs are less anxious when they learn how to earn food, attention and touch.
Learning when and how to deliver or withhold these natural reinforcers is important for developing your relevance to your dog.
Avoid situations in which your dog demands and receives FAT from you without any behavioral requirements.