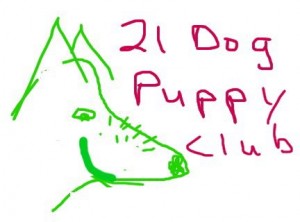 Imagine a photographer with a camera focused on a bird's nest – just waiting for the baby birds to pop their heads up. The instant the birds show their heads, the photographer captures the image by releasing the shutter.
Imagine a dog owner (me) walking his turbo Australian terrier (Bentley).
Imagine Bentley scratching the ground with his feet (like a bull), immediately after he urinates.
Imagine me marking that behavior and then giving Bentley some version of  F.A.T. (Marking is when you click a clicker, say a crisp X, or use whatever signal you use as a marker. F.A.T. is a reward system, consisting of food, attention, and touch.)
I thought Bentley's natural behavior of  "scratching out" was cute, so I decided to teach him to do it on command. All I did was mark the instant he did it and then give him a reward. At this point I am not saying anything to Bentley. I am patiently waiting, then marking.
I am like the photographer in that I patiently wait for something in particular to occur, then I act.
During one walk with 3 or 4 instances of Bentley scratching out and me marking the behavior, Bentley caught on. To test his understanding, I waited for him to scratch out, and I did NOT mark the behavior. He looked up at me as if to say, "hey stoooopid, I  scratched out – where's the mark?"  Now I was ready to add the command or cue. On our next pee stop I slipped the words. "Tough boy" immediately before he scratched out. I marked the behavior and a new trick was born.
Now I can ask Bentley, Are you a tough boy?" and he will scratch out like a bull!
You can capture any behavior your dog naturally performs. This means you can teach sit and down via the capture method. It's too easy but it works very well!!
Happy Training!
Alan J Turner – Canine Relationship Solutions – Memphis – Collierville – Germantown – Dog Training – Cat Training – Bird Training – Horse Training
How's Bentley – Dog and Puppy Shake – Fun Facts and Trainer Truths – iPhone, iPad, iTouch app.