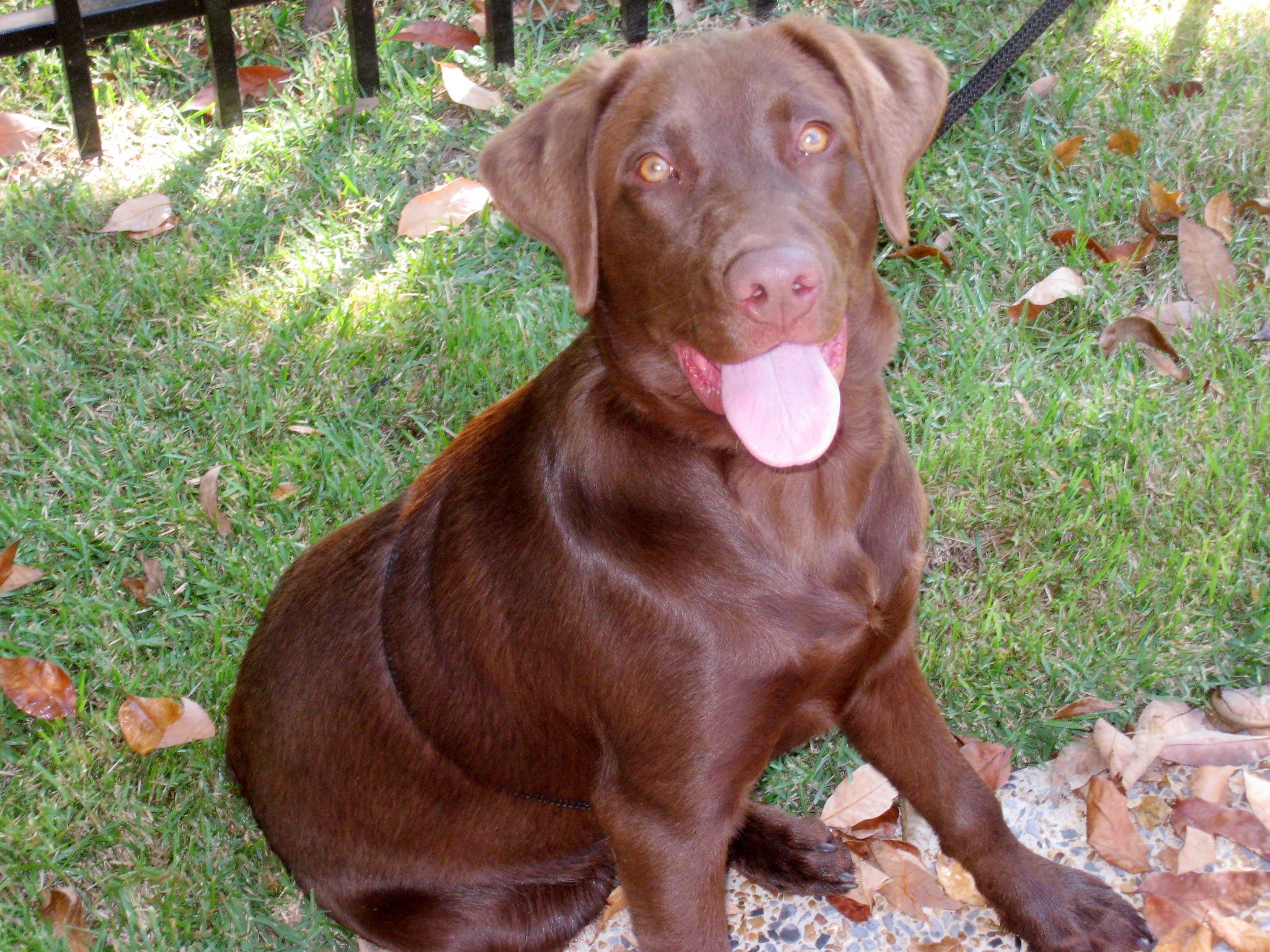 Some of my clients repeat a cue or command to their Memphis labrador retriever puppy or dog many times, either in efforts to get the behaviors, or to keep the behaviors. For example, many people repeat the word sit when their dogs don't sit on the first command.
Saying stay…stay…stay… while walking away and extending your hand out like a stop signal is another common example.
I have a set of "loose" rules for repeating commands. Generally speaking, I use one technique with dogs that are learning or practicing. Another is for dogs that have learned and practiced a command (in a similar environment) and are not cooperating.
Sometimes it's difficult to know if the dog is not cooperating or genuinely confused.
Unless I am certain that the dog can perform under the current circumstances, I always address the situation as if the dog is learning. I try to help the dog perform the behavior.
In other instances, I might treat the dog as if he is both learning and not cooperating.
Dogs Who are Learning, Practicing and Cooperating
Before I repeat the command, first I change something about my body language, the dog's position, or both. Then I ask again. These position changes are quick, fluid and sometimes unnoticed by an observer. I may change position several times as I try to get a particular behavior.
Some of the adjustments involve only my positioning and body language. Others prompt the dog to change position.
For instance, suppose I ask for sit. If the dog doesn't sit, I might lean towards the dog with my upper body or lead the dog a step or two to the left or right and try again.
If I am seated (when I ask the first time), I stand up. I might move a step closer to the dog, or take a step farther away, or bend forward, or tilt back, or square my shoulders, or kneel down, or whatever I feel might be helpful. After one or many of these small adjustments, I'll repeat the command.
Some dogs need more help to get started.
With these guys, I'll ask for "shake" or "touch" or whatever tricks or behaviors the dogs will perform. After the dogs perform, I ask for the initial behavior again.
When I do anything that causes a dog to move, I'm prompting cooperation.
The act of encouraging the dog to move creates a tension break, a sort of casual conversation.  It gives the dog a chance to warm up to the whole cooperation idea!
Eliciting muscle movements primes the dog to perform other motion behaviors. It's like pushing a car. Once you get the car rolling, it's easier to keep it rolling and to steer it!
Dogs Who are not Cooperating
If I am working with a dog with all of these attributes, A) knows the behavior, B) can do the behavior in the current environment, C) has done the behavior in the current environment, I rarely repeat commands with only a position change.
Instead, I tell the dog that he or she has failed to cooperate and I am disappointed.
Here's how I do it.
Suppose I ask for sit and the dog just looks at me. Instead of repeating the command, I turn and walk away. For the next 5-10 seconds, I ignore any attempts by the dog to get my attention. After this brief time out, I turn and face the dog and ask again. The dog quickly learns that I only ask one time!
Happy Training!
Alan J Turner – Companion Animal Behavior Counselor & Trainer, Canine Specialization
How's Bentley – Private and Group Dog Obedience
Memphis, Collierville, Bartlett, Cordova, Germantown, Arlington, Jackson, Olive Branch,Oxford, MS, TN