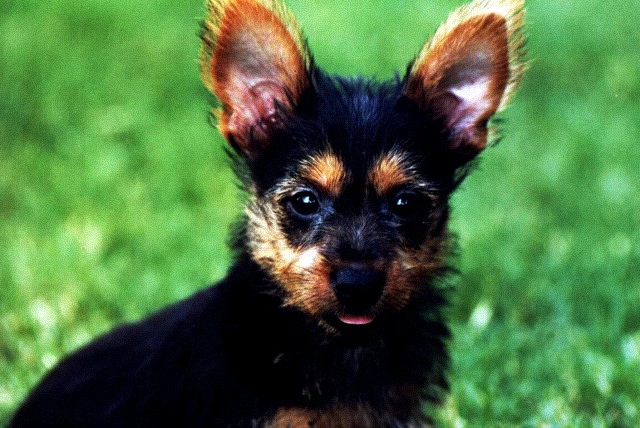 Picture is Bentley, my Australian Terrier at 9 weeks.
For puppies and dogs of all ages!
Teach your puppy or dog very quickly using kind methods! Everyone who wants to use rewards based training methods to teach their new puppy or older dog will benefit from owning this 46 page booklet! How's Bentley Jump Start is a "must have" for positive reinforcement trainers.
Most of the information in this PDF e booklet is on this site for FREE.
This PDF e booklet is for those who want an indexed copy of some of the instructions on this site.
Written by Alan J Turner,
Basic Obedience and Manners – 46 pages including cover and table of contents.
Steps to Success – How to Communicate – Establish a Reward System – Condition a Reward Marker – Cues – Capture Sit – Door Knock Game – Teach Target Here – Lure Down -Teach Attention (with command and without command) – Target Touch – Go to Place – Stay – Inside/Outside, and More!
You may purchase PDF ebooklet on the "Products" page.
Happy Training!
AT
Alan J Turner, Companion Animal Behavior Counselor & Trainer – Canine Specialization
Private and Group Dog Training in Memphis, TN
Owner: How's Bentley