Crisco, the Rough Coat Jack Russell Terrier, teaches Java how to dig for treasures!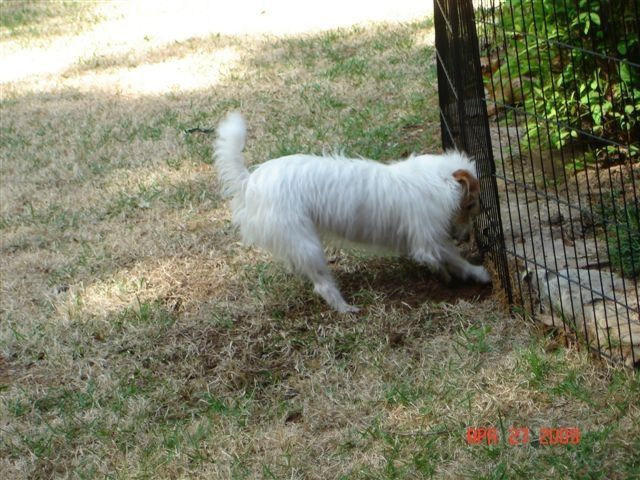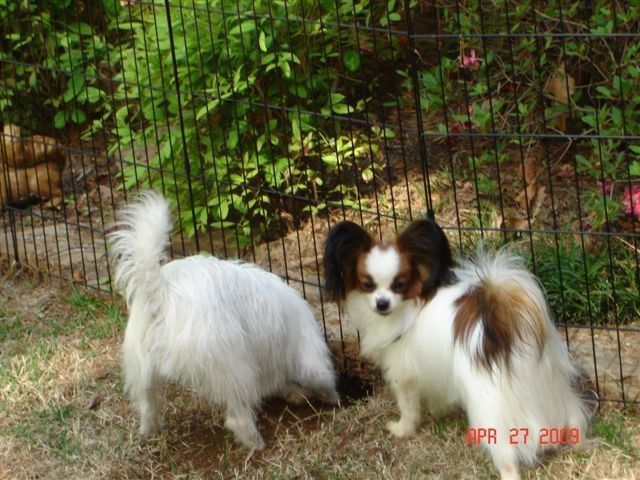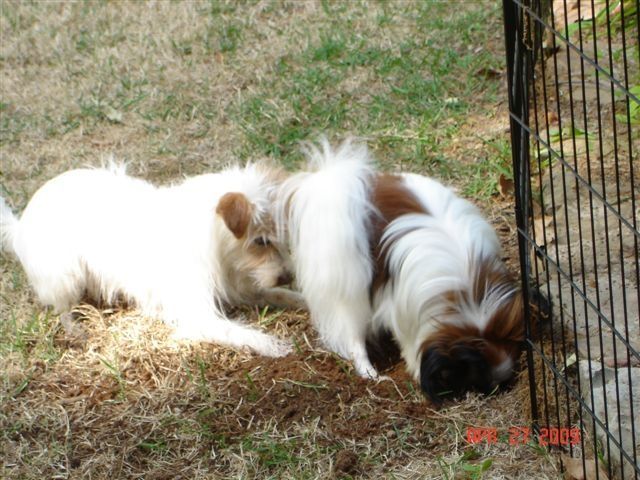 Why do dogs dig?
There are many different reasons dogs dig.
to get food

to hide food

to cool their bodies

to warm their bodies

to escape

because they are anxious

for self play

for attention
Some of my clients want their dogs to stop digging. That's okay and I can help. Like many other unwanted canine behaviors, I must identify the root cause of the digging before I can help.
First, ask yourself these questions:
Does my dog dig only when I am away, only when I am present, or both when I am away and when I am present?
Exactly where does the dog dig? under the gate, in the middle of the yard, under a rock, tree, or bush, under the fence (not at gate), adjacent to the side the house?
What type of hole? shallow hole – long enough for your dog to use as a bed? deep hole, narrow trench?
If the dog escapes, what does the dog do / where does he or she go? several hour neighborhood adventure? right next door or to a specific house? waits on my porch or in my yard?
Are there any specific times when your dog is more likely to dig and escape? before a storm? when you leave? when loud trucks pass by?
By answering the above questions, you can determine why your dog is digging and take appropriate actions to reduce the digging behavior.
For example, if your dog is digging shallow, broad holes next to your house, it's probably to cool down or warm up. Install fans, awnings, or a wading pool to help your dog stay cool. Build a shelter with a light bulb "heater" to help your dog warm up!
If your dog is digging in the middle of the yard, he or she is playing or hunting for small rodents such as moles or voles. Increase your dog's exercise and stimulation program and rid your yard of the moles and voles!
To learn more about moles and wildlife damage management, visit this site: http://icwdm.org/handbook/mammals/Moles.asp
Happy Training!
AT
Alan J Turner, Companion Animal Behavior Counselor & Trainer – Canine Specialization
Private and Group Dog Training in Memphis, TN
Owner: How's Bentley