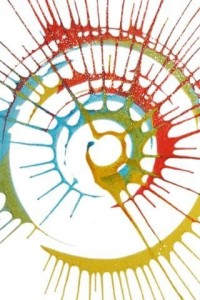 Okay, so you want your puppy to stay in the yard, when off leash. You want your puppy to ignore that sandwich your toddler is dangling at her nose level.
You want your puppy to sit calmly while you vacuum. You want your dog to protect and guard your home and family.
You want your puppy to grow into a combination of Lassie, a Guide Dog for the Blind, or a canine Police Officer.
Good for You!
Lofty goals are great, for without them man would not have accomplished space travel or the Internet!
But, before your puppy can get a PhD in pet performance, she must learn basic obedience commands. She should graduate from Kindergarten, attend Grade School, pass Middle School, excel at High School level behaviors, and then attend College and Graduate School. And, your puppy will need an expert teacher.
You get the idea. All these goals may be within your reach. But, you'll never know unless you learn a bit about communication, motivation, and how dogs learn. You'll never know unless you form a training plan, apply your knowledge during every interaction with your canine companion, and you practice every single day, with increasingly higher levels of distractions.
You will be your dog's Kindergarten mom, Grade School principle, Middle School counseler, High School mentor, and College Professor.
You, my newly appointed animal training intern, are on a steep learning curve. You, my enthusiastic new puppy owner, have much to learn, and much to do, if you want to reach those goals.
Don't fret.
Dog training is not quantum physics! Anyone can learn how to succeed. Here are your first steps.
Meet your dog's physical, social and emotional needs.
Kindly prevent your puppy from practicing unwanted behaviors.
Establish a meaningful method to communicate. Condition a reward marker.
Enact the Rewards Awareness Program.
Establish a Reward System.
This dogand site is filled with instructions and tips about raising and training a dog.
Look around and begin your adventure!
Happy Training!
Alan J Turner
How's Bentley – Memphis
21st Century Canine Relationship Specialist