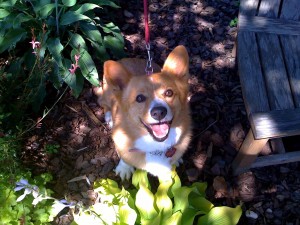 Well, here it is. The post you all have been waiting for. Within the murky shadows of dog training, there must be a secret. . .
Secrets? you kidding me, right? Does anyone really believe there is a SECRET of dog training?Genuine secrets are revealed everyday; don't we imagine that any dog training secrets would have been exposed?
Okay, I'll play along. I train dogs, therefore, I know all the secrets. Only they are not secrets. Anyone can learn to train their dog or puppy. It's not that hard, really.
If dog trainers were adorned with"secrets, I would have Cesar Milan's wealth! I don't.
Forget about short cuts and secrets. The real truths about dog training can be found in hundreds of publications and web sites. But within this vast sea of information is contradicting information. That's why I have put together this web site. It is for anyone who wants to learn how to teach their puppy or dog to be the canine companion of their dreams.
If you want to learn these secrets about dog training begin with the "START HERE" category of posts. Here's a popular one about Dog and Puppy Training Plan.
Oh, by the way, thanks to the 13, 378 unique visitors in the past 120 days to http://dogand.com.
Alan J Turner
Companion Animal Behavior Counselor & Trainer, Canine Specialization
Alan