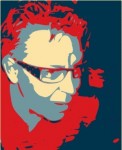 My name is Alan J Turner. I own and operate How's Bentley, located in Memphis TN.
I am a companion animal behavior counselor and trainer with a specialization in canine behavior. I work full time in my field.
I have worked with a few horses, a few birds, several house cats and 900-1200 (best guess) different puppies and dogs.  I have theoretical and practical training in the field of canine behavior modification and training.
I put this site up for 4 reasons:
1) TO REDUCE THE TIME SPENT DURING PHONE CONVERSATIONS BY PROVIDING FREE TIPS AND ANSWERS TO COMMON CANINE BEHAVIOR PROBLEMS (Visit Start Here and Solve-It Categories for tips)
2) TO PROVIDE VISITORS WITH ACCURATE ADVICE ON DOG BEHAVIOR AND TRAINING AT A VERY REASONABLE PRICE
3) TO PROVIDE PEOPLE OUTSIDE MY AREA WITH THE SAME NOTES AND INSTRUCTIONS I OFFER MY LOCAL CLIENTS
4) TO GENERATE PASSIVE INCOME FOR MY KEURIG K-CUP COFFEE ADDICTION.
I have many calls from people that need guidance, but do not necessarily need my services. Many times a short phone conversation will get them on the track to success. I am glad to offer free 10-15 minutes telephone conversations, however; there are only so many hours a day I can spend talking on the phone.
Many people do not have access to a canine behavior counselor. The FREE information, along with the Products for sale, provides anyone the opportunity to learn how to teach their dogs, using positive reinforcement, without an in-home service call.
I welcome any thoughts, comments or suggestions on how I might meet my goals and provide a better visiting experience for you. Thank you for visiting my site!
Happy Training!
Alan J Turner
Companion Animal Behavior Counselor and Trainer – Canine Specialization
Private and Group Dog Behavior and Training, Memphis, Tn
Member: APDT
Owner: How's Bentley – Memphis, Germantown, Collierville, Bartlett, TN